The Holiday season in KARDS arrives with a bang: We have gifts for everyone every day throughout the holidays!
After another great year in KARDS and a fantastic outlook for 2022, it is time to be festive and enjoy the Winter Holidays with gifts from the team.
Also enjoy the (permanent) changes in the economy with 10% more special cards in packs, 100 more levels in the national progression system, wildcards as additional new rewards in draft, and more (details in the dev blog).
🎁 Daily Holiday Gifts
Celebrate the Winter Holidays together with KARDS. This is the time to be merry and enjoy some great gifts from the team.
During the holidays, celebrate with a special Holiday bonus every day! Simply log into KARDS between December 21nd and 27th and get your goodies. Note that some gifts are tied to the first win of the day, so don't forget to play a couple PVP matches.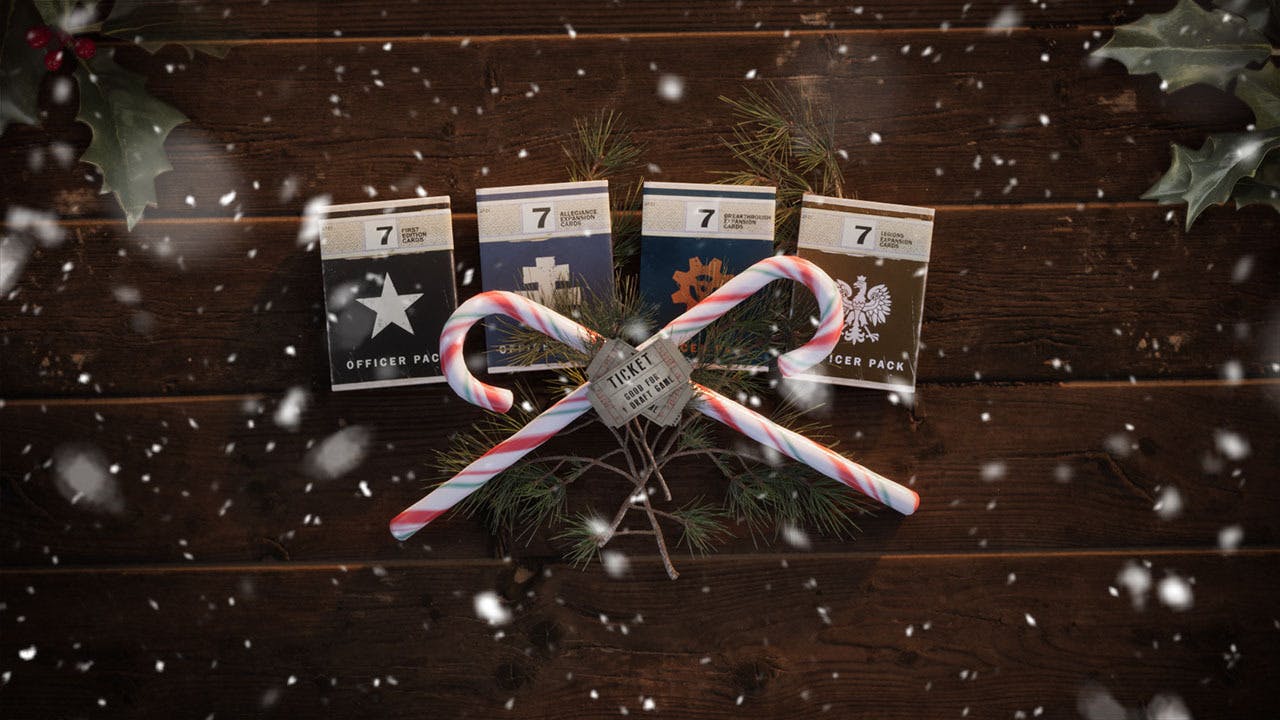 These Holiday gifts include unique seasonal decorations, card packs, double XP, and more. Of course, our traditional festive visuals are ready to make the Holiday season even more pleasing.
So, make sure to log in every day and get your goodies! Enjoy!
🎄 Special Offers
The holiday gifts are not all we have; more goodies are waiting for you! This is the season to be festive and enjoy special offers with great discounts of up to 25%.
Festive Bundle
Give yourself a treat with this bundle and enjoy Officer packs from each set together with our festive "Ho! Ho! Ho!" emote.
Holiday Special
This holiday special includes Officer and standard packs from the base set plus a draft ticket as extra. The "Ho! Ho! Ho!" emote is included too, of course.
Holiday Bundle
Get Officer packs from all sets with this bundle plus several draft tickets. Similar to the other offers, the "Ho! Ho! Ho!" emote is included here as well.
Enjoy this year's Winter Holidays and a fantastic end of the year 2021 in KARDS.
Happy Holidays!