The 2021 KARDS World Championship is in the books and your new KARDS World Champion is Jking7!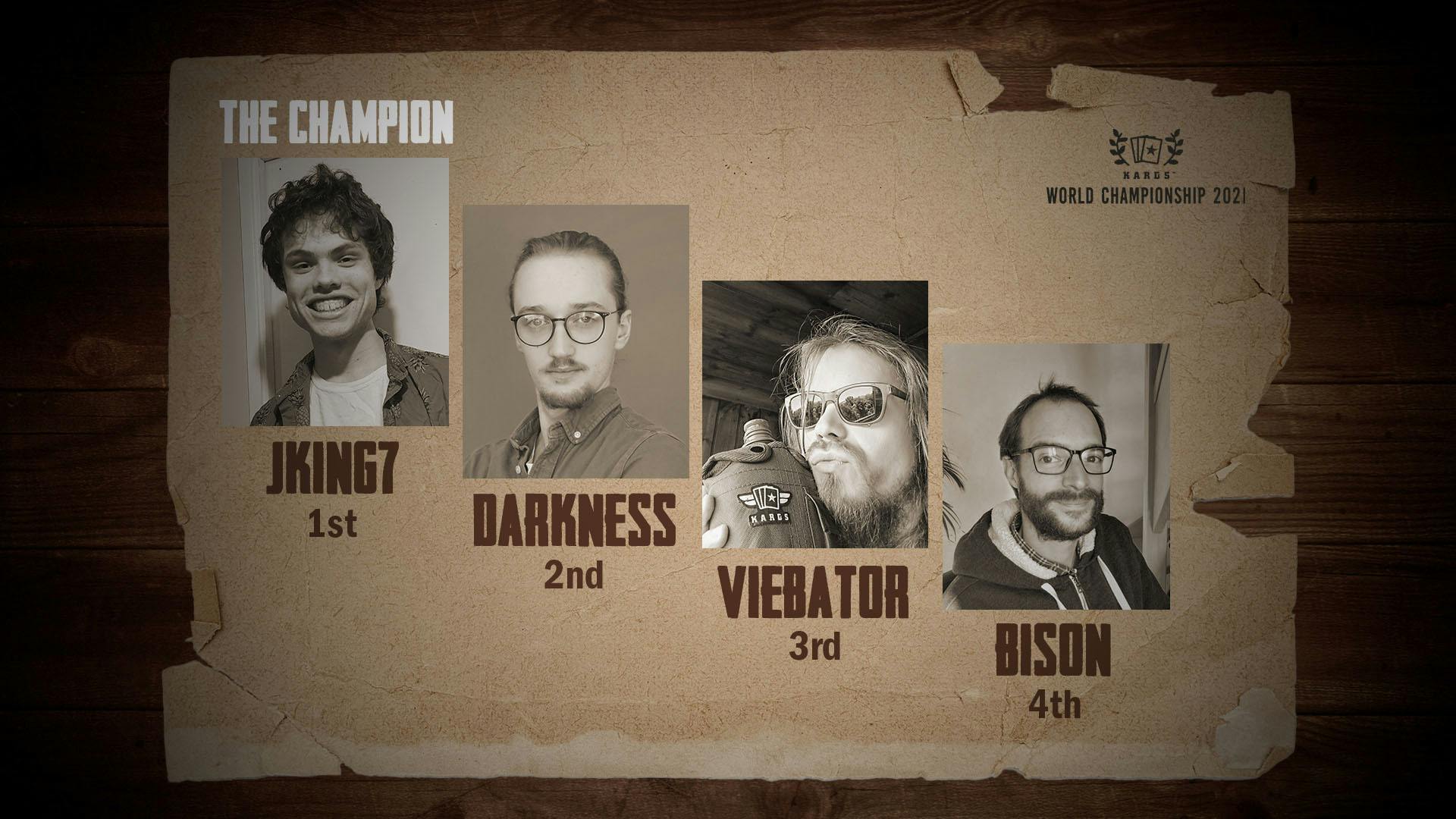 We send our sincerest congratulations to Jking7 on his hard-fought win to cap off a fantastic year of KARDS, but anyone that keeps their eyes out for the top of the ladder will be well familiar with the fact that he has won all but one season this year as well as multiple tournament titles across both Officer Club Championships and KARDS Open tournaments.
The 2021 KARDS World Championship runner-up is Darkness, who narrowly lost out in a five-game nailbiter of a series in the finals against his teammate and friend Jking7. He is followed by Viebator in third place after his amazing run in the world championship came to a halt against Jking7 when he was unable to pull off his game-ending combo before succumbing to the relentless pressure of Jking7's British Air deck. In fourth place, we have Bison, the dark horse of the competition, putting up an impressive showing against both Viebator and Jking7 in the lower bracket before becoming the first player to exit the Grand Finals in Iceland.
This means the final bracket stands like this.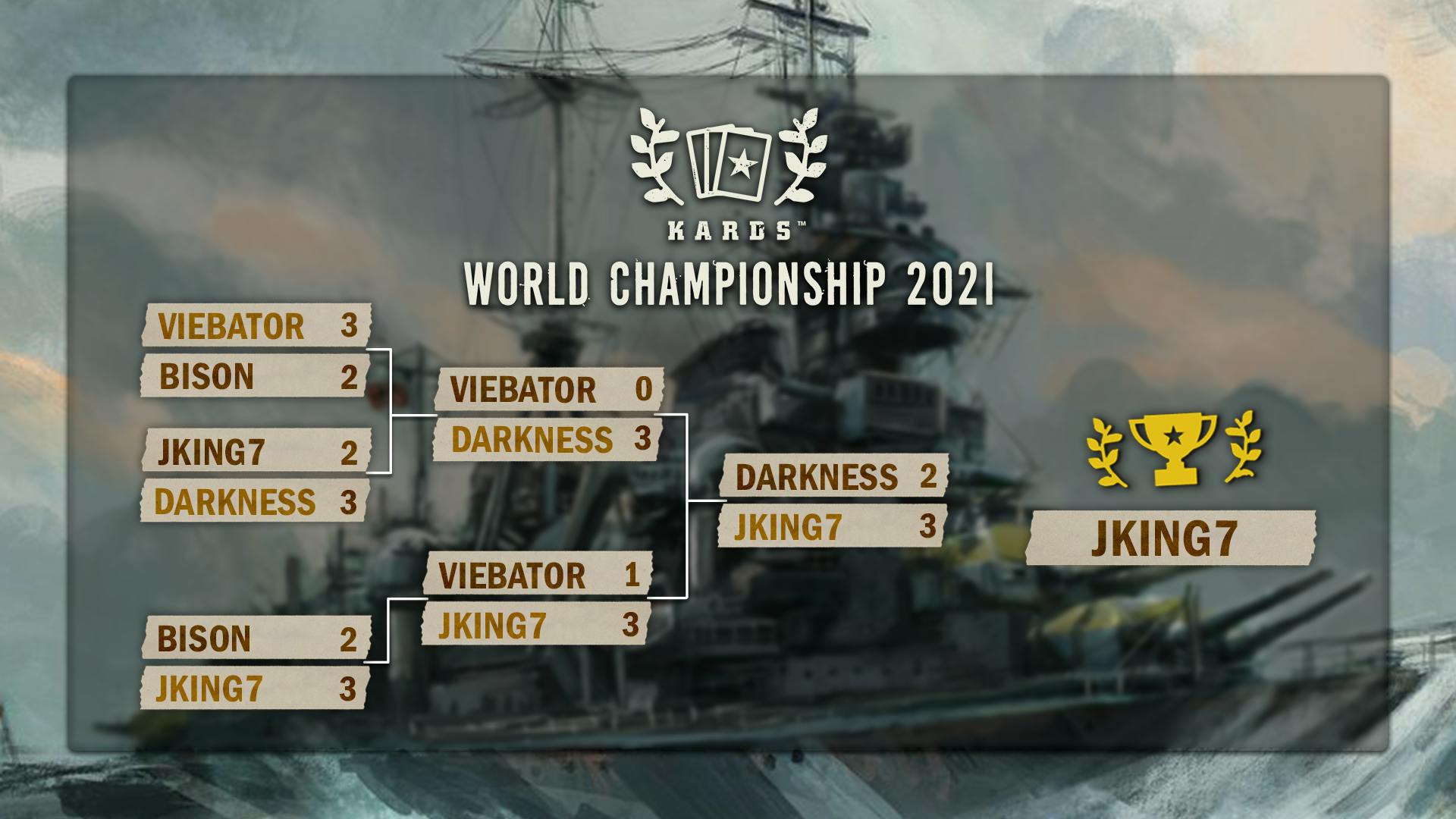 We are extremely grateful to the players for undertaking the journey of traveling during a pandemic to create a truly unforgettable KARDS World Championship filled with amazing matches, excitement and great plays!
Relive the action!
You can already relive all of the action of the KARDS 2021 World Championship Grand Finals on our YouTube channel.
KARDS 2021 World Championship Grand Finals Day 1
KARDS 2021 World Championship Grand Finals Day 2
Check out the live recordings to feel all the highs and the lows of an unforgettable World Championship weekend!
Kicking 2022 off with a bang!
January will already be an action filled month for competitive KARDS with the first OCC of 2022, a special Invitational tournament for our top Chinese players and the first qualifier for the KARDS Open X!
Make sure you follow us on social media and check regularly back here to not miss out on anything related to KARDS!
KARDS Facebook - https://www.facebook.com/KARDSccg 
KARDS Twitter - https://twitter.com/KARDSccg 
KARDS Discord - https://discord.gg/xmCR5Duc6g 
KARDS Kaihei (CN) - https://kaihei.co/8GlMiN