Hello KARDS players!
We are thrilled to bring you the third episode of the official 1939 Games podcast - The Frontline: A KARDS Podcast! Join us and get an exclusive insight on the exciting future of KARDS in a discussion with the developers.
The KARDS Podcast is a monthly podcast featuring different KARDS developers in every episode. This is where you'll hear about all the latest things in KARDS and get a closer look at the team behind KARDS, as we explore developers' varied work and contributions to the constant development of the game. The podcast is conveniently available on Spotify, Apple and Google Podcasts, as well as on the KARDS YouTube channel.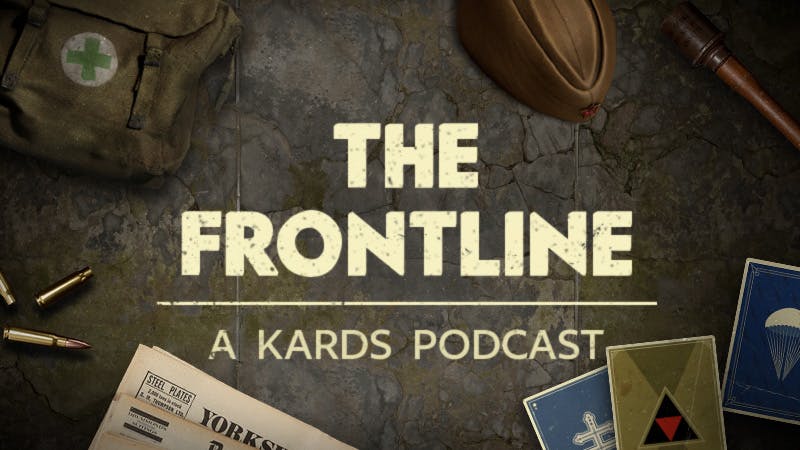 The Frontline Episode 3: Let's Discuss the New User Interface
In this third episode, KARDS Community Manager Elín and host Christo welcome Senior UI/UX Designer Juha and UI/UX Designer Frikki to discuss the recently released new user interface. Join us as we go over the user interface changes, the thought process behind them, and discuss the design process.
Tune in Now!
Tune in to The Frontline podcast on the following platforms:
Let us know what you think of this third podcast episode and if there are any particular questions or topics you'd like us to cover in the future!