90% DISCOUNT ON ALL STEAM DLCs
Another boon is the massive 90% discount on all KARDS STEAM DLCs. With such an enormous discount, the DLCs give you by far the best value - they cost only around $1 each during the celebration!
If not now, when else?!
SUPER SPECIALS IN THE KARDS SHOP
The team has also prepared several anniversary specials in the KARDS shop with amazing discounts - available for a short time only!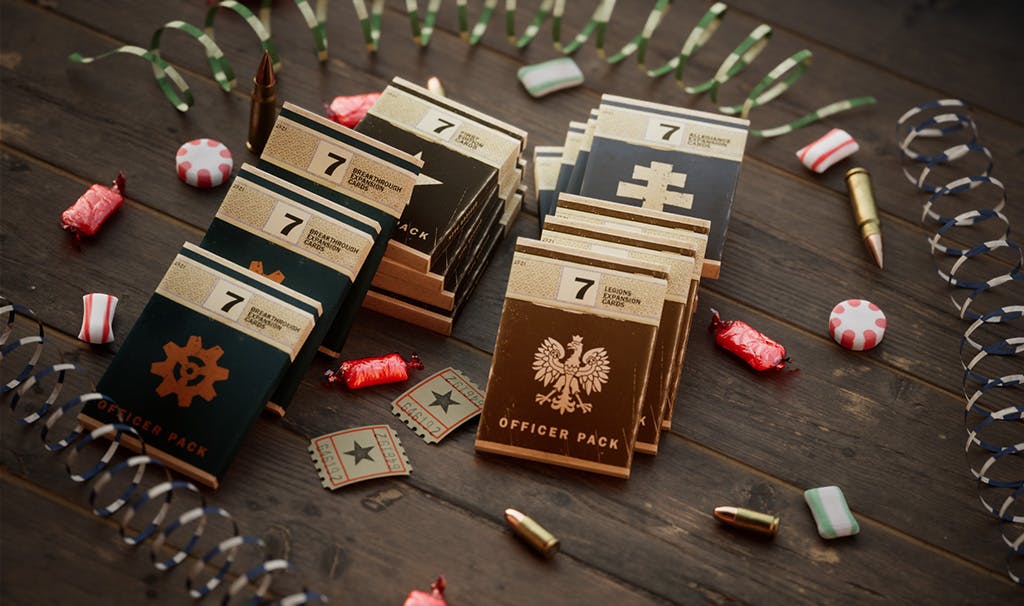 Celebrate a fantastic year in KARDS and treat yourself with something special. Have a look!
BIGGEST YEAR AHEAD
While we are excited to celebrate this 2nd anniversary together with you, our biggest year so far is just ahead!
Already, we are running the first beta test of the upcoming KARDS mobile version. If you have missed the signup or couldn't participate, simply sign up for the second beta test! The more, the merrier.
Besides the mobile version, we continue bringing new content to KARDS and will add more features and functionalities to the client throughout the rest of the year.
Plenty of reasons to celebrate KARDS today and in the future!
See you on the battlefield of KARDS (maybe you will play against one of the developers during the anniversary celebrations).