Thrilling news from KARDS: New cards, general improvements, and alternative art have arrived on the battlefield in KARDS with the latest World at War - Escalation update on January 20th!

World at War: Escalation
This second World at War update is themed around the build-up into the war and focuses on the USA, Japan, and the Soviet Union. This update delivers a combination of new and existing cards fitting the theme.
Explore new options and strategies with Escalation, such as the iconic US 5th Medical Battalion, which repairs your units and gives them extra attack, or the Japanese Southern Plan which increases your velocity by adding one Kredit slot to you while removing one from your opponent.

This World at War update comes with 7 unique new cards (18 in total). Included in the premium version is also highly popular alternate art, a new Battlefield, gold versions of the World at War: Escalation card set, the interactive Silver Dollar Lighter board item, and a sizable number of wildcards of all rarities.
Get your new Escalation cards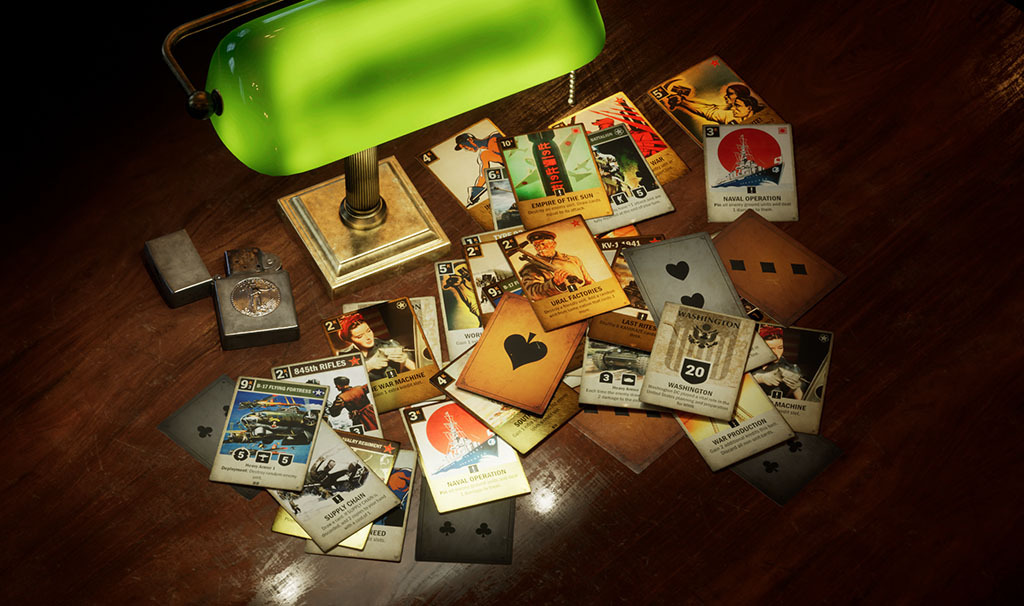 KARDS is entirely free to play and stays like this. You can obtain the new Escalation cards in many ways:
Create the new Escalation cards with wildcards (nation-specific or all-purpose type)
Get the Escalation standard bundle for in-game gold
Get the Escalation standard bundle for real currency
Upgrade your existing Escalation standard bundle to the premium version with real currency
Get the Escalation premium version for real currency
The premium version of the Escalation also contains popular alternate art for some of our most iconic cards.
Additional World at War updates on the horizon
This World at War - Escalation update is the second in our series of updates stretching over the next half year. A new update will arrive almost every month now!

With the World at War updates, we want to satisfy several demands:
Release new cards more often
Provide strong, coherently themed, and history-aligned bundles to ease access to KARDS
Deliver regular exciting content for new and veteran players alike
Trying out new methods to deliver precisely defined content (additional to the current card draws from packs)
Each of the World at War updates focuses on a specific historical theme and comes with a bundle of new and existing cards to support each theme. Keep an eye out for additional expansions in the coming months!