Get ready for the Grand Finals of the KARDS Open XV!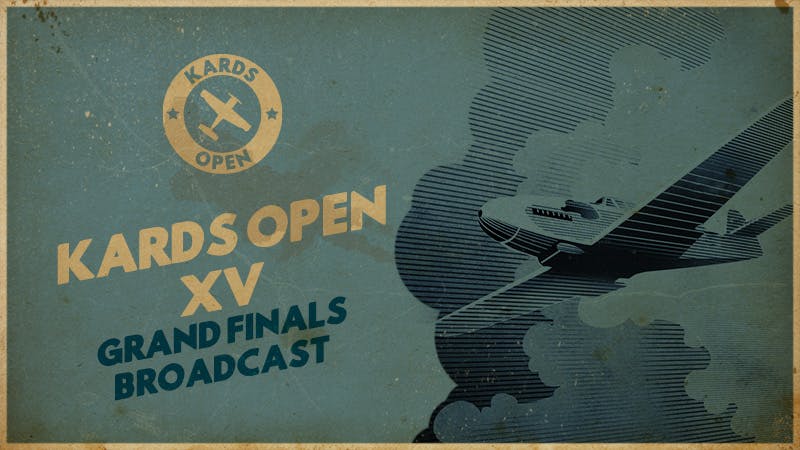 Two qualifiers were held in February and March where over 150 participants battled it out for a shot at earning their share of the 1500 USD prize pool and the title of KARDS Open XV Champion. The top 8 participants in each of these two qualifiers have now made it to the Top Cuts weekend. These top 16 players now face off against one another to try and make it to the top 4. All the action of the top 4 Grand Finals will be broadcast live on the KARDS Twitch Channel on Sunday, March 19th @ 13:00 GMT.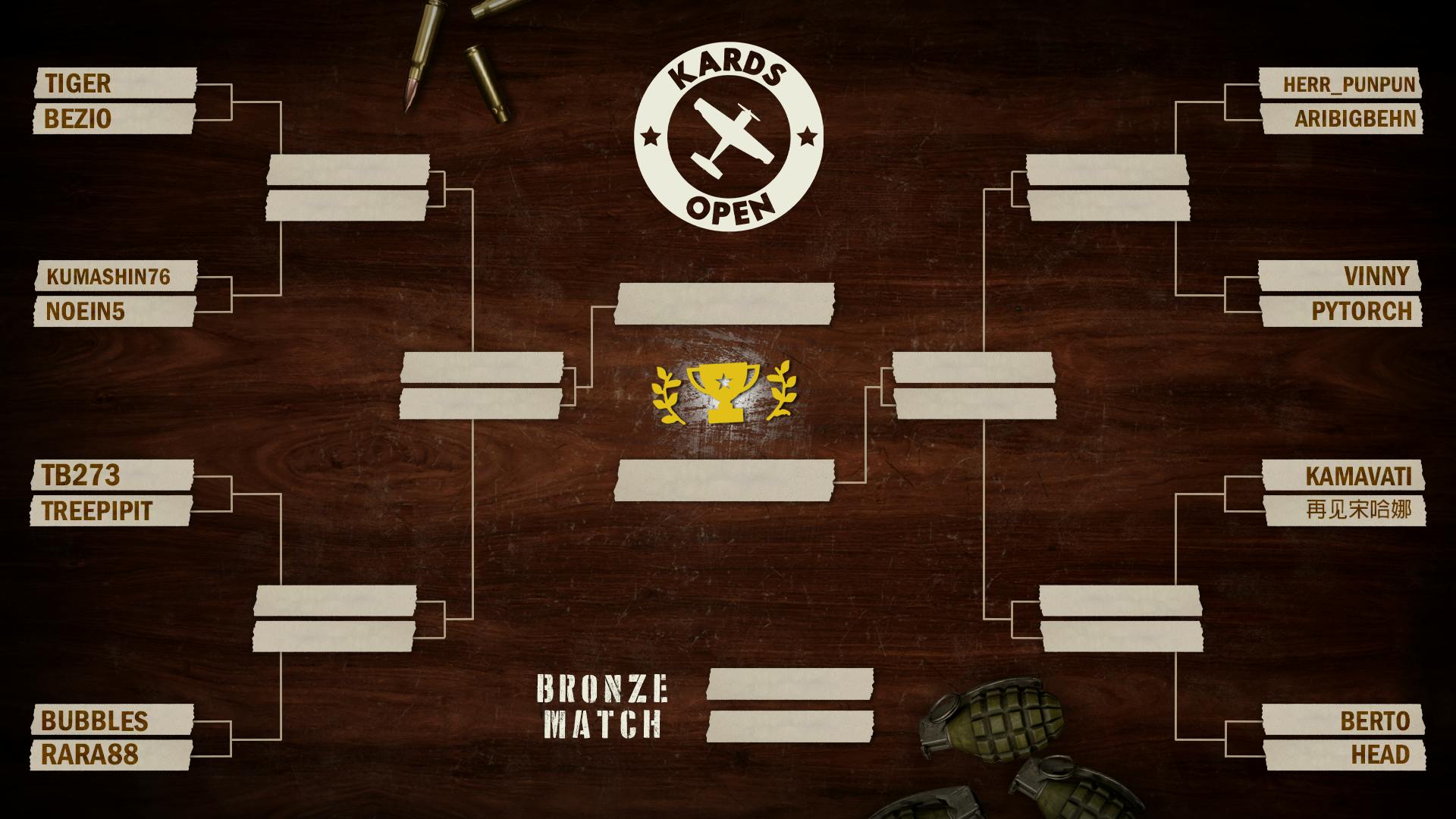 KARDS Open XV Broadcast
Make sure to follow us on Twitch and tune in for the broadcast, as we'll have giveaways going throughout the broadcast with card packs, draft tickets, and more!
Type OPENXV into the Twitch chat during the broadcast on March 19th to enter the giveaway!
The Grand Finals games are all best of 5 series with 1 ban in Conquest format. Deck lists are open - type !decks into the Twitch chat to bring up deck lists for the top 4, including the deck import codes that you can use to try them out yourself!
KARDS Open Prizes
The KARDS Open has a prize pool of 1500 USD that is split the following way:
1st: 600 USD
2nd: 450 USD
3rd: 250 USD
4th: 200 USD
5th - 8th: 500 Diamonds and 2000 Gold
9th - 16th: 200 Diamonds and 1000 Gold
17th - 32nd: 1000 Gold
Diamond and Gold prizes will be delivered to participants' accounts immediately following the KARDS Open Grand Finals.
Join us on Twitch on March 19th at 13:00 GMT and find out who will be the KARDS Open XV Champion!